Welcome to
West London Pick & Mix
Because Life Should be Sweet
YOUR SWEETS WILL BE PACKED TO THE BRIM OF A 100% RECYCLABLE POUCH
Because Life Should be Sweet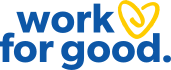 We donate 5% of every sale to Tommy's.
Tommy's is an organisation of caring and committed people who refuse to accept that 1 in 4 pregnancies have to end in loss or premature birth. Across the UK, their dedicated researchers, doctors and midwives are finding causes and treatments to save babies' lives.
sign up to our newsletterfor a sweet deal
I'm an insane perfectionist when it comes to packing your sweets, but imperfect sweets need love too.
The broken bits have been given a new lease of life, and a bag to call their own!
Generally speaking, wonkies will be a combination of meerkats, fizzy tongues, peach rings, sour melon and sour dummies. If these sweets aren't some of your faves, then the wonkies may need to take a fresh hit of rejection…
Jules and Sarah the Nibble on Pick n Mix 🍬
Jules and Sarah The Podcast |
Touria Mazouri Naji
2022-03-31
Thank you West London Pick and Mix🙏🏻 For the delivery which was great and the sweets were fresh and delicious my kids love them 🤩 I definitely will order some more.
The best pick and mix ever! The sweets are delicious and so fresh, I'd nearly eaten them all before I got home. Totally scrumptious, love the packaging and donation to Tommy's.
Once you've had sweets from West London Pick and Mix nothing else compares! They are fresh and delicious and it's so exciting when that bag arrives in the post! I wouldn't buy sweets from anywhere else now. I thoroughly recommend them to everyone!
Lauren O'Callaghan
2022-03-27
I LOVE West London Pick and Mix. They have all my favourite sweets and I always ask for their biggest bags for my birthday and Christmas presents 🙂
Ordered our wedding favours from West London Pick and Mix. Great communication from start to finish, super easy to order, and exactly what I wanted, everyone loved the favours on the day, would highly recommend!
Kenneth Wallington
2022-03-16
Needed a gift for colleagues as a thank you upon my retirement from a voluntary post. Difficult to come up with something that all would appreciate. Sweets seemed a good all round gift that they'd all like, so I ordered fifty bags of mixed sweets from West London Pick & Mix. That arrived super fast, well packed and was a super mixed selection. They were so well received that I wouldn't hesitate to order again. Great service.
Fabulous pick n' mix sweets! I discovered them on Instagram and ordered their Christmas specials to incorporate in an elf on a shelf venture. I never knew you could Christmas themed sweets but they were beautiful and so tasty. Of course I had to try the valentines specials too! Superb quality with a personal touch from the owner. Promptly delivered in eco packaging and sealed for freshness! My go to sweet shop now.
The sweets are lush, we've ordered multiple times - bags as presents, bags as favours. Highly recommend. And Pheebs is completely lovely ♥️.
Fab sweet mixes delivered directly to my door - love being able to shop local and support a small business!
Delicious treats, excellent service, supports a great cause. I have ordered on numerous occasions and have never been disappointed Thank you
Lee Darbon
Managing Director @ Aqua Bathroom
I contacted Phoebe to supply sweet treats for my staff over the Easter break. I wanted to do something a bit different and what better way then to take us back to our childhood with some classic sweets! Phoebe was great in advising which packs we should go for and had them ready on our agreed collection date. It was safe to say the staff loved them as they were big 1kg bags which meant they lasted the whole of the weekend! I will no doubt use Phoebe again in the near future and would recommend her to family and friends they were that good!
Absolutely the BEST pick&mix we had in years! No unnecessary packaging and really fresh, tasty sweets. I made the order on Thursday night, and the package was delivered Saturday morning. Will definitely be ordering from them again.
Our sweets arrived today and they are Amazing! The bag is massive and literally full to the brim! Sweets are lovely - so much better than the ones you get in supermarkets! Love that the bag is 100% recyclable, really good quality too! Would highly recommend.
What a lovely bag of sweeties!! We picked ourselves, so knew what was coming, but the recycled packaging and the fact that the sweets are all mixed in together (rather than layers of the same sweets) has changed it for us. You will deffo be our new 'supplier'! Brilliant service and speedy too - thank you. 5 stars xx
So the biggest bag of sweets arrived to the door! No battling germ filled shops and wow oh wow the most amazing mix of sour and gummy heaven in a bag so big you'd have to remortgage if you bought it at the cinema. Brilliant for a movie night at home or enough for daily bribes for the little monsters, not that they'll last long!
WE LOVE SWEETS! Really, who doesn't?!!
Something so fun and simple can bring so much joy to children and adults alike. 
Sweet nostalgia can light up the stoniest of faces, and bring life and light-heartedness to any occasion. 
Our sweets are fresh, insanely addictive and full of love, so it's lucky they come in big, juicy pouches, packed full to the brim.
So settle down, lick your lips, and enjoy a bag full of fresh, cinema-style sweets from West London Pick & Mix.
As well as pick & mix, we're passionate about the planet, and only deliver our sweets in environmentally friendly packaging. 
Our pouches are heat-sealed tight to keep your sweets as fresh as they day we pack them (for as long as they last…).
We don't proclaim to be changing the world, but we do hope to raise a little smile here and there whilst looking out for the environment. 
Because life should be sweet (even though it doesn't feel it sometimes)
We always want to hear from you! Get in touch and we'll take a break from packing pouches to get back to you ASAP.
For local enquiries (W5/W7/W13/TW8) please feel free to WhatsApp if you have an urgent hankering for quality pick & mix. We understand very well that this can happen and we will do all we can to help you 07399409645