Welcome to
West London Pick & Mix
Because Life Should be Sweet
YOUR SWEETS WILL BE PACKED TO THE BRIM OF A 100% RECYCLABLE POUCH
Because Life Should be Sweet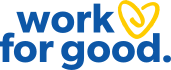 We donate 5% of every sale to Tommy's.
Tommy's is an organisation of caring and committed people who refuse to accept that 1 in 4 pregnancies have to end in loss or premature birth. Across the UK, their dedicated researchers, doctors and midwives are finding causes and treatments to save babies' lives.
sign up to our newsletterfor a sweet deal
Discounted Wonkies Pick & Mix. I'm an insane perfectionist when it comes to packing your sweets, but imperfect sweets need love too. The broken bits ...
Jules and Sarah the Nibble on Pick n Mix 🍬
Jules and Sarah The Podcast |
WE LOVE SWEETS! Really, who doesn't?!!
Something so fun and simple can bring so much joy to children and adults alike. 
Sweet nostalgia can light up the stoniest of faces, and bring life and light-heartedness to any occasion. 
Our sweets are fresh, insanely addictive and full of love, so it's lucky they come in big, juicy pouches, packed full to the brim.
So settle down, lick your lips, and enjoy a bag full of fresh, cinema-style sweets from West London Pick & Mix.
As well as pick & mix, we're passionate about the planet, and only deliver our sweets in environmentally friendly packaging. 
Our pouches are heat-sealed tight to keep your sweets as fresh as they day we pack them (for as long as they last…).
We don't proclaim to be changing the world, but we do hope to raise a little smile here and there whilst looking out for the environment. 
Because life should be sweet (even though it doesn't feel it sometimes)
We always want to hear from you! Get in touch and we'll take a break from packing pouches to get back to you ASAP.
For local enquiries (W5/W7/W13/TW8) please feel free to WhatsApp if you have an urgent hankering for quality pick & mix. We understand very well that this can happen and we will do all we can to help you 07399409645